10-YEAR USA ISDE
LIMITED EDITION
DIRT BIKE TIRE
CHANGER
Now is your chance to personally support Team USA at the 2024 International Six Days Enduro (ISDE).
Only 200 units made.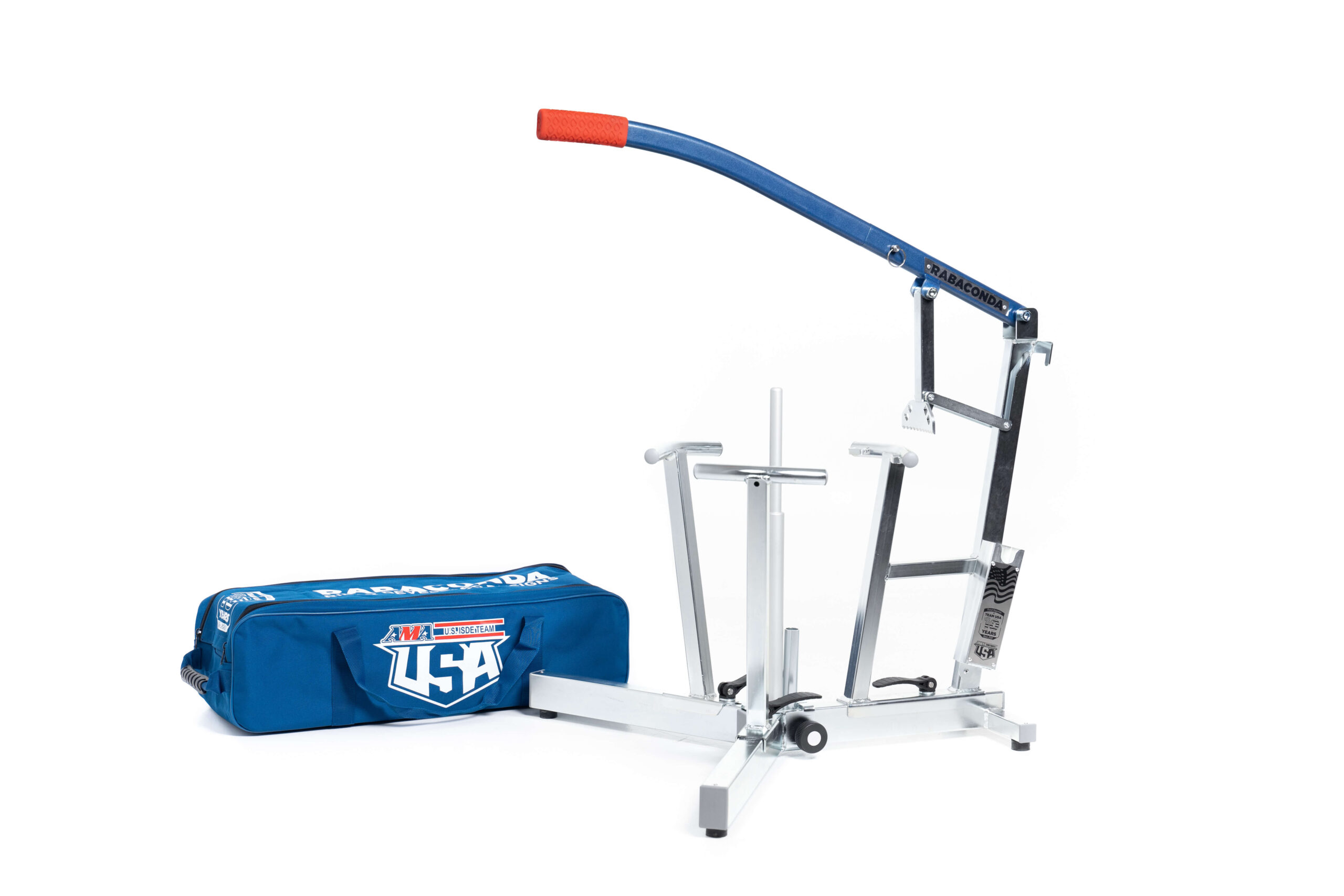 CELEBRATE & SUPPORT TEAM USA IN 2024
To celebrate Rabaconda's 10-year partnership with the AMA and the USA International Six Days Enduro team, we're thrilled to announce the release of our 10-Year USA ISDE Limited Edition Dirt Bike Tire Changer.
On top of the celebratory colorway and logos throughout, this limited edition Dirt Bike Tire Changer gives you the chance to personally support the 2024 USA ISDE team race efforts in Spain.
That's right – additional funds made off of this LE model will go 100% toward supporting and helping Team USA travel to Spain and compete at one of the most prestigious races in the world.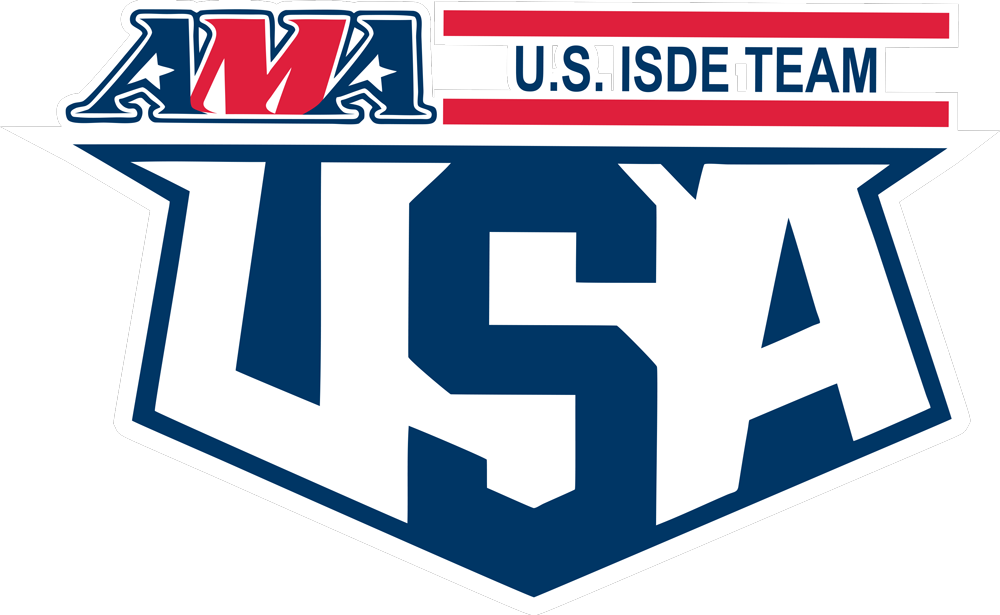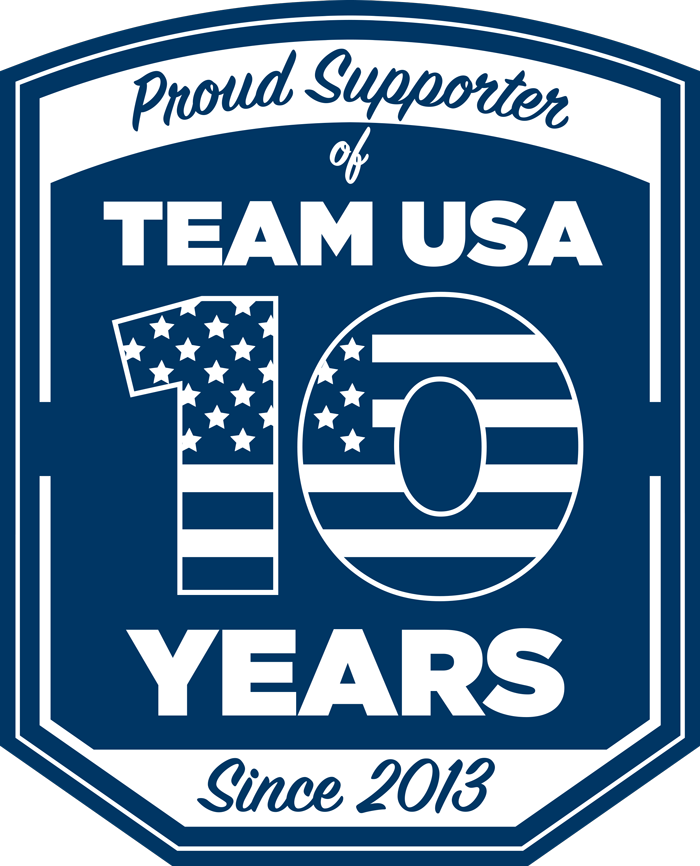 HOW IT ALL STARTED
 The Rabaconda Dirt Bike Tire Changer was quickly dubbed the 'Sweat-free tire changer' on day one of use 10 years ago in Sardinia and, ever since then, USA ISDE stalwarts like Kurt Caselli, Taylor Robert, Kailub Russell, Ryan Sipes, Stewart Baylor, Brandy Richards, and more have all used Rabaconda Dirt Bike Tire Changers at the historic event. In the past 10 years, our dirt bike tire changers have been a small part of the tremendous success the team has experienced, which includes 2 World Trophies, 2 Women's Trophies, and 1 Junior Trophy. Their valuable feedback has helped us continue to refine and improve our products which has allowed us to deliver the best portable motorcycle tire tools in the world.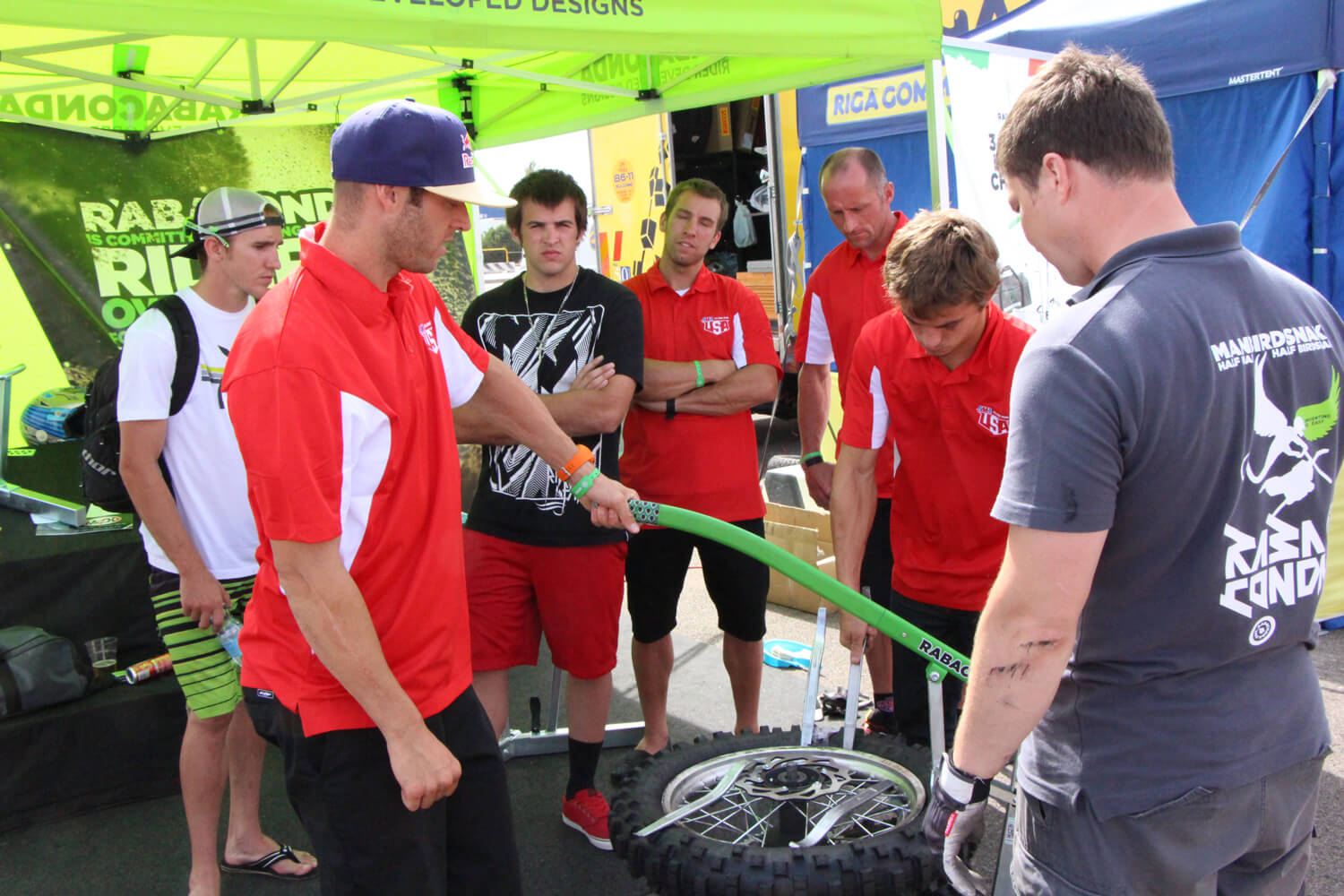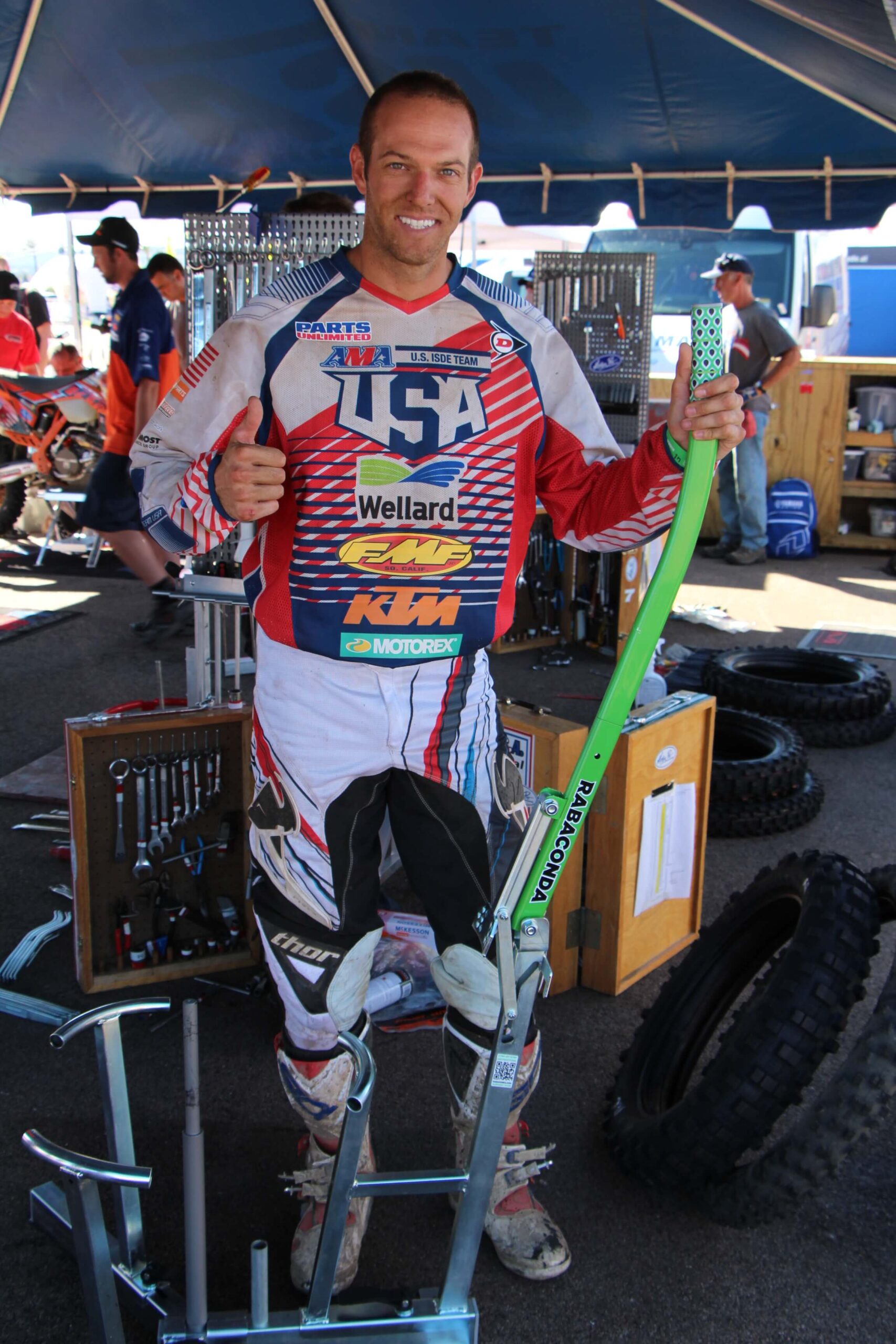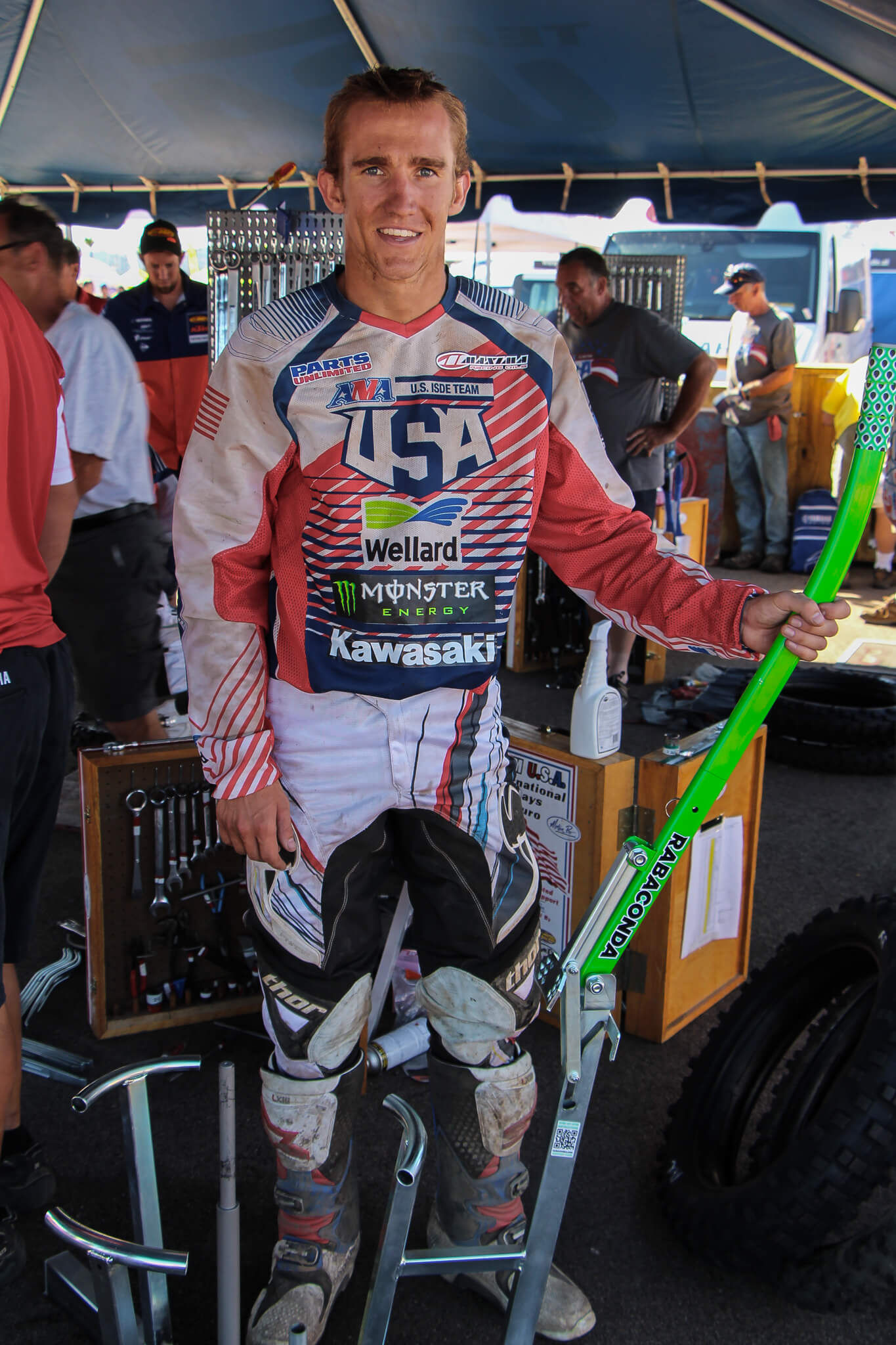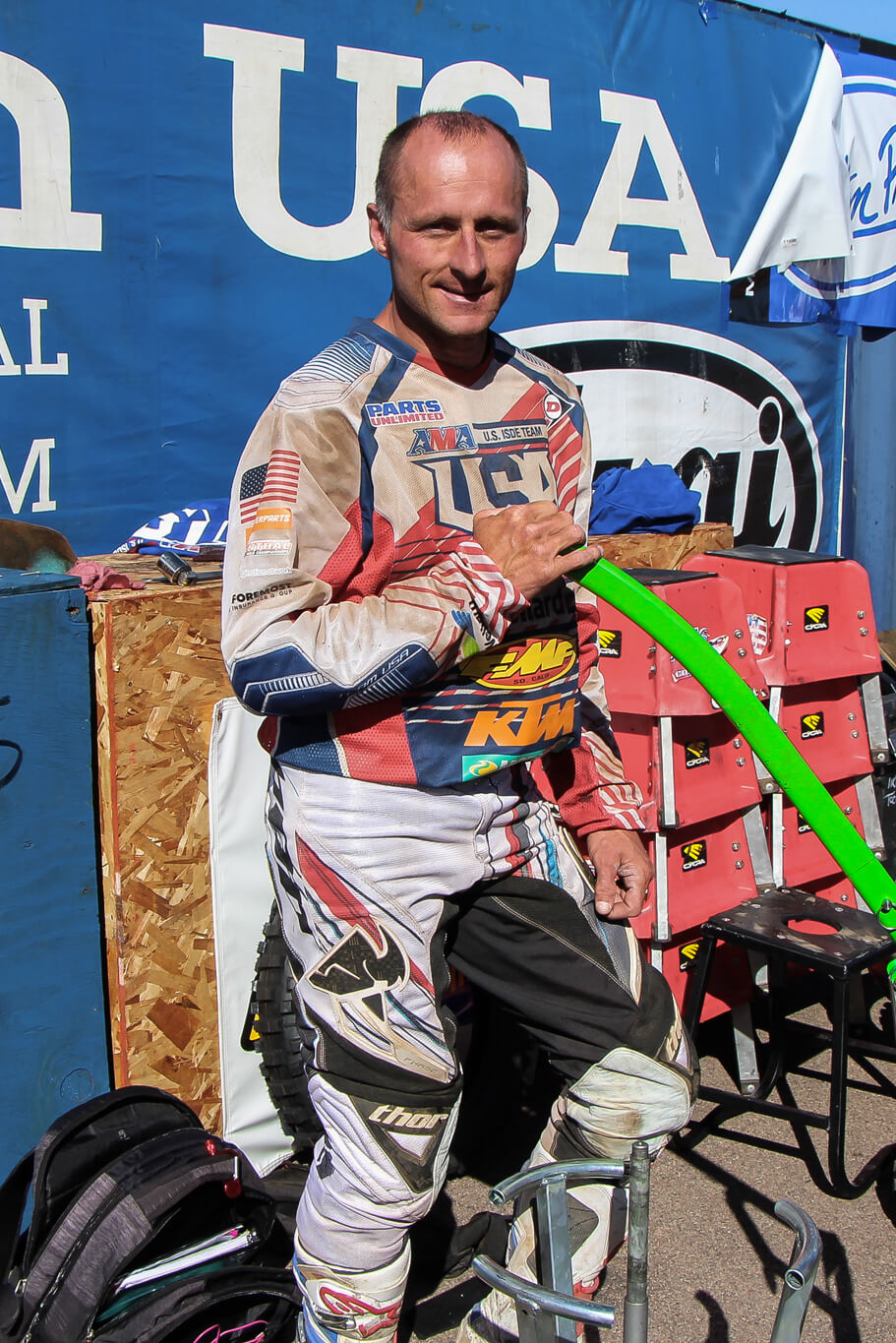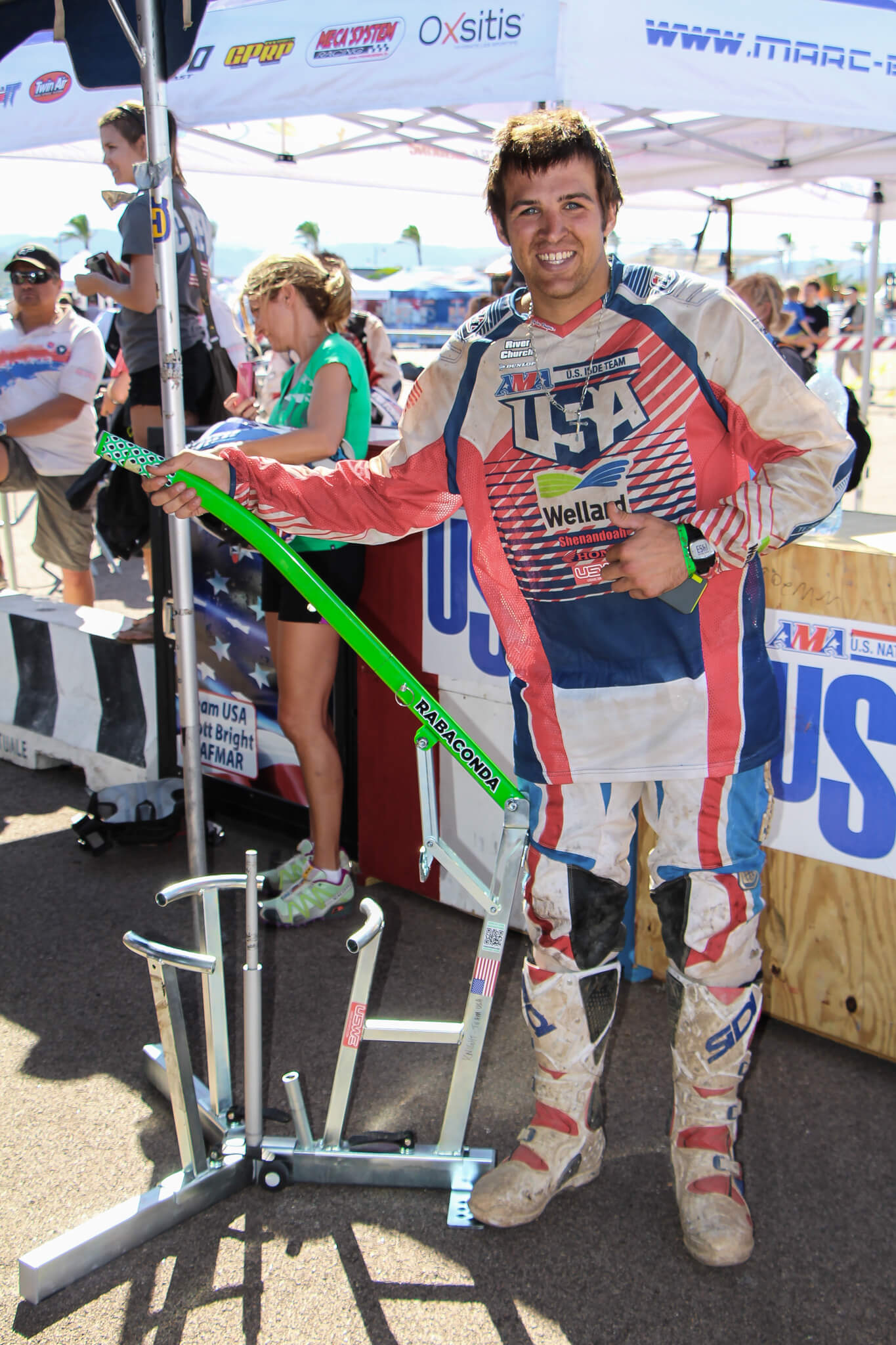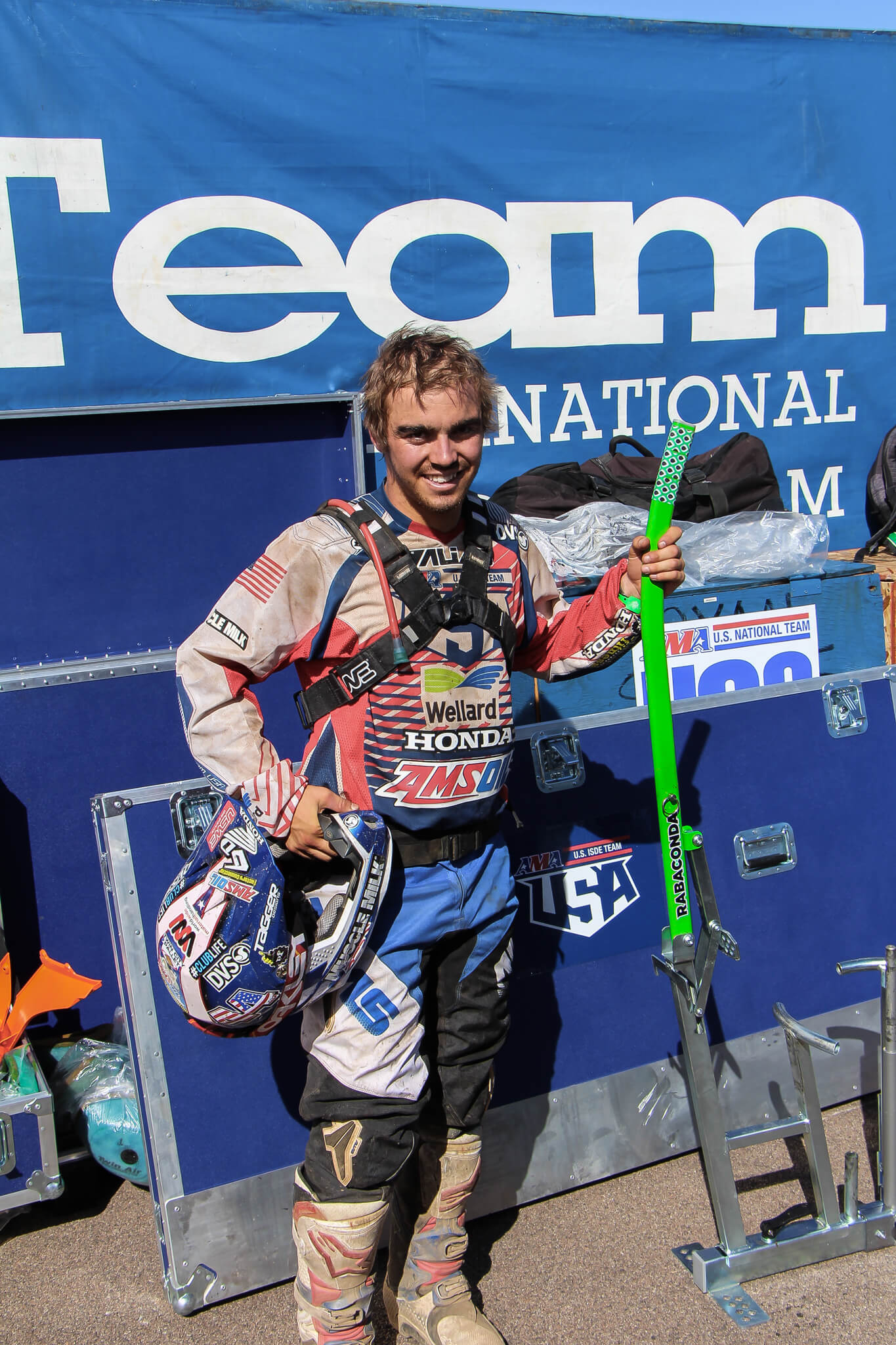 LIMITED EDITION UNIQUE FEATURES
TEAM USA CARRY-BAG
The legendary compact carry-bag comes in blue and features the AMA USA ISDE Team logo, 10-Year Anniversary badge and, of course, the Rabaconda logo.
PATRIOTIC COLORWAYS
To properly celebrate the anniversary, the limited edition features blue and red team colors as well as a stainless steel Rabaconda logo.
NEW SOFT GRIP
Grab the snake gently! The Limited
Edition features a new grip with the
original Rabaconda pattern and logo.
CERTIFICATE OF OWNERSHIP
As a true collector's item, the Limited Edition includes Certificate of Ownership and one off 'Proud Supporter' stickers.
LIMITED EDITION LOGO
The 10-Year Anniversary emblem and iconic Team USA ISDE logos on the tire iron tray to let everyone know that you're a proud sponsor of Team USA.
SUPPORT THE 2024 TEAM USA RACE EFFORT AT THE MOST PRESTIGIOUS RACE IN THE WORLD WITH THE USA ISDE LIMITED EDITION DIRT BIKE TIRE CHANGER!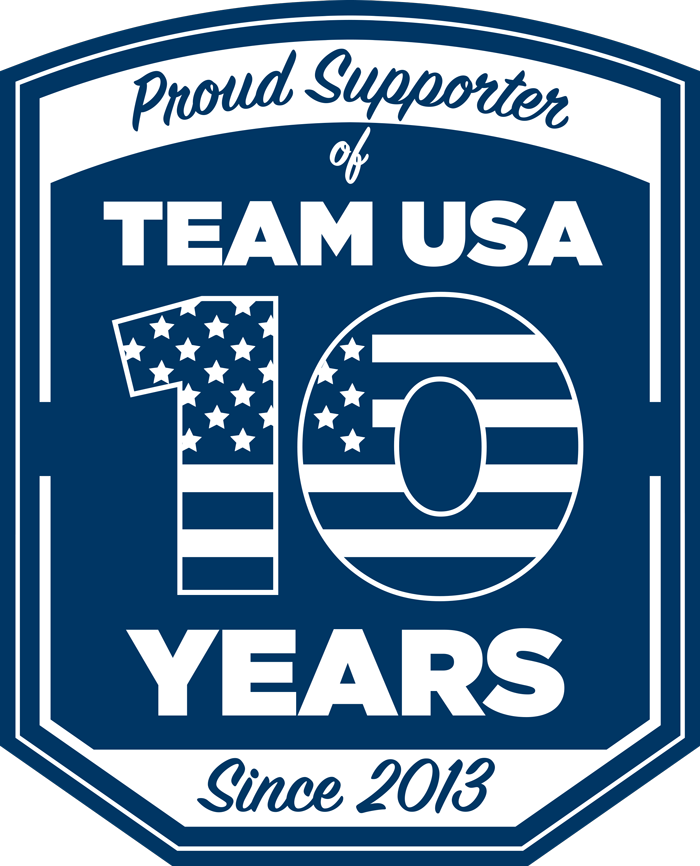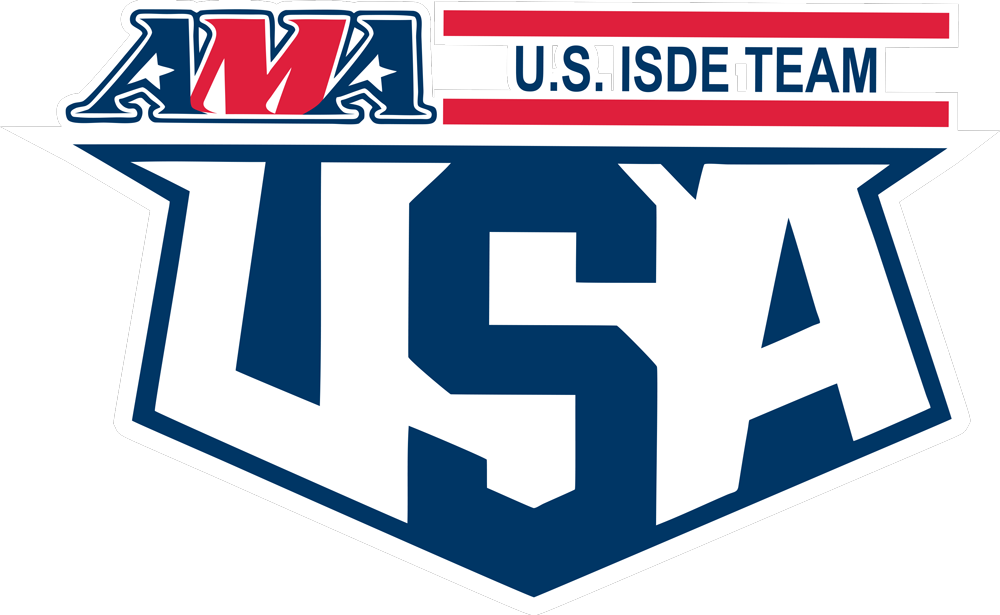 © COPYRIGHT 2023 RABACONDA INC. ALL RIGHTS RESERVED.